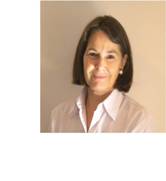 Alexandra Hamm MPhil, MA, UKCP Reg.
Psychotherapy and Counselling in Richmond
I am an experienced UKCP registered psychotherapist with master degrees from the University of Vienna, Austria, and the Regent's College in London. I provide therapy and counselling in English or in German to both adults and adolescents in Richmond, Surrey. Clients can receive time-limited counselling to address specific problems or longer-term psychotherapy to work on deeper-seated issues.
Initial Consultation
The first appointment would be an initial consultation where you would discuss the reasons you are seeking therapy. You would also have the opportunity to ask questions about the way I work. If we decide to go ahead, we would make an agreement to work together. The agreement covers fees and how often you would come.
Contact Information
The practice is situated close to Ham House within easy reach from Richmond and Kingston train stations. There is street parking.
12 The Orangery
Ham Street
Richmond
Surrey TW10 7HJ
To find the practice location on the map
click here
To make an appointment please phone the listed number or send an e-mail.
Please leave your name, contact details and a short message if you get the answering machine and I will return your call as soon as possible.
All enquiries will be strictly confidential.
Phone: 020 8332 0999
Email:
info@hammpsychotherapy.co.uk